Pradeep: I have Realme 5s mobile phone, it has Li-Po 5000 mAh battery and has 4GB RAM with 64GB internal storage. I bought this phone for 5 months back but now I am experiencing the worst battery performance on my Realme mobile phone. Now, I am confused about the problem, is this phone is no good or I used this phone uncertainly.
Priyanka: I am very happy with my mobile phone Realme 1, it has 3450 mAh Li-Po battery and has 4GB RAM and 64GB internal storage. At this time I am experiencing one of the best battery back up phone. I have not any complaints about her Realme 1 mobile phone, even she has used this phone for more than one year.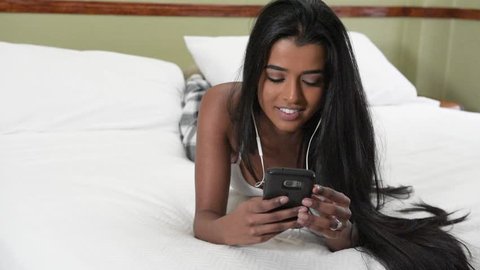 Also, Read Realme U1 Battery Life Test & Battery Backup, Results will shock you
Now you must be wondering what will the difference have been on both the cases. You may think…
Pradeep has used his phone too much, playing Pubg all the time or maybe he charges his phone unnaturally etc.
And Priyanka uses her mobile less and charge it timely and properly.

Facts, which affects your mobile phone battery life
Fast charging function can reduce your battery backup with a certain time span.
Pull off the mobile phone cover while charging
Full brightness always consumes a high amount of battery.
Putting lots of applications on your mobile phone can be the cause of the battery drain.
Using a mobile phone while charging reduces the battery life with a certain time span.
Putting your mobile phone in a high-temperature place or in a cool place can harm your mobile phone battery.
A third party or other company charges can also reduce the battery life of a mobile phone.
Correct the above activities and causes, these are the major causes when a mobile phone battery life goes down. Everyone wants to make their mobile phone as keep running new, an expensive mobile phone cannot give you a good battery back up if you are using your phone in the above methods. So, a mid-range mobile phone with a good battery can give us a better performance if you do care for some actions on our mobile phone.

5 Thumb Rules for a Good Battery Back-Up
Consider the mobile phone battery as the human body
Let's think about the situation when you eat more and more and you get tired after this incident. Now think about the situation when you get starving and wants to eat something and on that, your body doesn't work as usual.
Likewise, battery wants a sufficient amount of charging nither too much nor too less. Plug the charger with your mobile phone by 20%-25% decreasing and plug out the charger after 80%-85% charing. This is because your mobile phone battery performs well when it has mid-range of charing.
2. Researchers commit that a battery which has been charged 4000 times, reduce its running time by 20% in a full charge. The 4000 times charging counts 1 charge in one 100% charging. But don't be afraid, you can reduce this effect by applying such rules which have mentioned above.
3. Use a normal charger for regular charging if your mobile phone has a normal charger. A fast charger can reduce the battery backup of your mobile phone with the irregular charging.
4. Disable the background apps which consume high battery life your mobile phone. Go to setting and go to the battery uses then disable those apps from the background running apps if you don't need that app.
5. Don't use third-party chargers, use only company charger of the same phone, also use the original same USB cable to charge your mobile phone.
Myths about battery Drain
Myth1 – Put the battery always 100% for the better experience of battery.
Myth2 – Use optimization tools and app killer tools to increase your battery like Clean Master, Bit defender mobile security etc.
Myth3 – Always charge your phone till 100% charging.
Myth4 – Your battery should be empty before plug it into charging.
Myth5 – Repeatedly plugin and plug out the charge can reduce our battery backup.
So now You all must have understood how you can prevent your battery drain and reduction of battery backup. The tricks and trick are practically proved and the guidelines given by some experts.