Real me U1 comes with 3500 mAh Battery life. Realme launched its phone with average battery life, as the processor "Helio P70" comes with realme U1, this phone runs well with this battery.
According to my experience, realme cannot compromise with battery life ever. Realme First Phone launched with 4250 MAH Battery life, runs smoothly standby 2 days.
Realme U1 Battery Life Review
Realme has its best performer Realme U1 with Helio P70 chipset competing with the flagships like Redme Note 6 Pro, Honor 8X & Realme 2 Pro. Great processor requires great power but the Realme U1 packs a 3500 mAh battery which is slightly lesser as compared to other phones in this price segment. Here, we are going to see the battery performance of the Realme U1, Check it out below.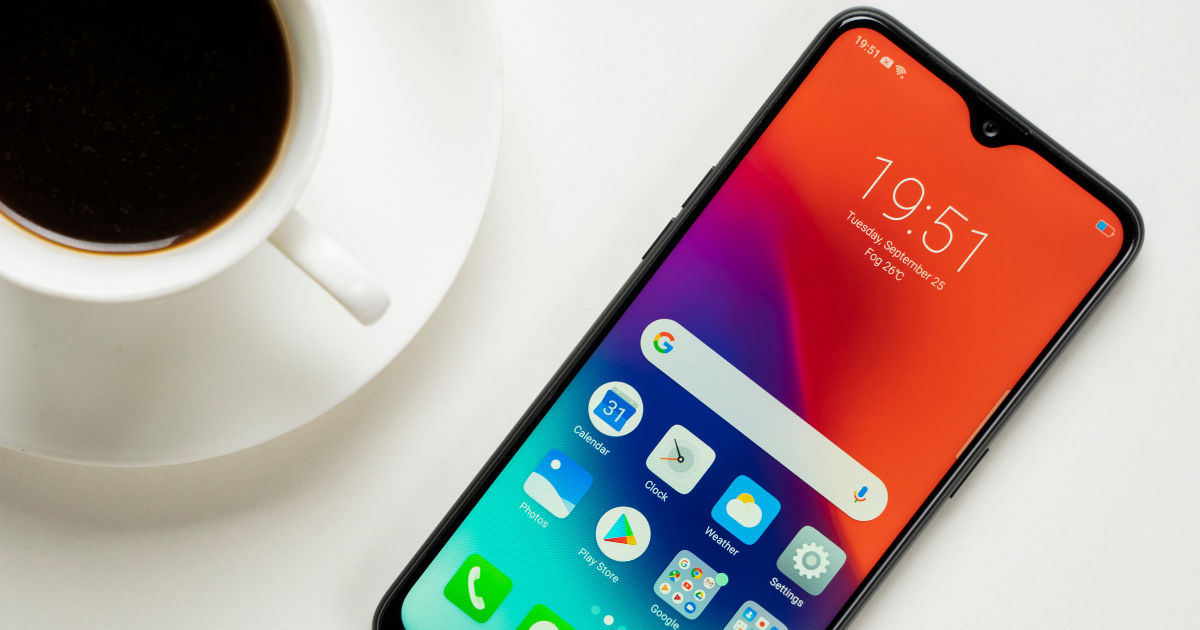 Realme U1 Battery Life
The 3500 mAh battery can offer an average battery power, you need to take care while gaming and watching videos as it consumes a lot of battery. The battery lasts a day on a single charge if you are using it moderately.
For heavy users who like to do multi-tasking, the phone will give a battery backup of around 6-7 hours. On heavy continuously usage for 2-3 hours, the phones back gets heated up a little.
The battery life is still great for a smartphone featuring a powerhouse like Helio P70. Our battery benchmarks suggest that Realme U1 has almost 25-30% battery remaining after 18 hours of usage. We recorded almost 5 hours of screen-on-time on heavy usage (approx. 3 hours of YouTube surfing and 2 hours of PUBG gaming).
For our peace of mind, we eventually had to charge the phone every night because having a large reserve of a battery is important ( first half of the day involves plenty of calls and emails). If you are okay with charging the phone every night, this phone is good for you.
Realme U1 Battery Test Results
Apps/Games

Battery used

Runtime

Brightness

Wireless

1080p Video

5%

20 minutes

Auto

Off (Wi-Fi, GPS, Data)

4K Video

6%

20 minutes

Auto

Off (Wi-Fi, GPS, Data)

YouTube (1080p) – Wi-Fi

5%

20 minutes

Auto

On (Wi-Fi)

YouTube (1080p) – 4G

5.5%

20 minutes

Auto

On (4G Data)

PUBG MOBILE

12.5%

20 minutes

Auto

Off (Wi-Fi, GPS, Data)

Asphalt 9: Legends

12.5%

20 minutes

Auto

Off (Wi-Fi, GPS, Data)

Music (Offline)

4%

1 Hour

Screen Off

Off (Wi-Fi, GPS, Data)

Music (Online) –
SoundCloud

4%

30 minutes

Screen Off

On (Wi-Fi)

Facebook

6%

20 minutes

Auto

On (Wi-Fi)

Instagram

6%

20 minutes

Auto

On (Wi-Fi)
The Realme U1 leaves the most Android smartphones in the dust when it comes to the performance. But Realme U1 battery performance is not that impressive.
Realme U1 Battery Charging
About the battery charging, the Realme U1 does not support fast charging, takes about 2 hours 25 minutes to charge the battery from 0% to 100 %. The phone heats up a little while charging.
In terms of charging the Realme U1 is slow, it charges 40% at a high speed and then starts charging slowly. It has a less-lasting battery life comparatively.
Battery Testing of Realme U1 on PUBG Game Playing
If you are continuously playing PUBG game on your Realme U1 phone, It will run for 4 hours. This is not a good review for this brilliant phone but as compare to other phones which are in trend have not comes with good battery life for playing games continuously.
Brand New Realme U1 Battery Life:
3500 mAh battery, It has great battery life. In comparison to Realme's later phone Realme 2 Pro has 3500 Mah battery life. By comparing these 2 mobile, I want to tell you that there is no doubt that both phones have any comparison for battery life.
Battery life  Endurance rating 84h. This data has been extracted from gsmarena.
Realme U1, India's SelfiePro
Image Source: Youtube
After Realme 2 Pro, Reame Now launches its brand new phone. It has India's first Hybrid processor Helio P70. surfaced earlier this month, Realme U1 will be going to launch in Nov 2018. The sale of realmeu1 will start on Amazon on Nov. 28 Source: Realme U1
Also, check out our full review of Realme U1.
Summary
Reviewer
Review Date
Reviewed Item
Author Rating