by Govind1310
Realme is now planning to launch another budget smartphone in the Indian market dubbed as realme U. As per the report, it is going to be the brands first selfie centric …
Realme is now planning to launch another budget smartphone in the Indian market dubbed as realme U. As per the report, it is going to be the brands first selfie centric device and will become with 1st test helio P70 chipset. So here is everything you need to know about the new RealMe U Series.
Realme U1 Official Trailer
RealMe U1 Official Specification
1. Realme U1 uses MediaTek Helio P70 processor. The optimization data is based on lab tests compared to test scenarios involving the P60 from MediaTek.

2. The length of the screen diagonal is 6.32 inches when the four rounded corners on the screen are stretched into right angles (the actual size is smaller).

3. AI face recognition process of Facial Unlock can be done in 0.1 seconds. It doesn't include the time to activate a bright screen and camera before face recognition.

4. 3GB+32GB version cannot open Super vivid 2.0 and AI Beauty+ at the same time.

5. 3500mAh is typical battery values for Realme U1. The Realme U1 battery life in each usage occasion may vary according to different actual situations.

6. Product pictures are for reference only. Please refer to the actual product. Certain product specifications and descriptions may change due to reasons like changes in suppliers. Please refer to the actual product. In actual circumstances, the data will differ slightly, depending on the test software version, specific testing environment, and a specific version.

Source: realme.com
About Realme U1 Smartphone
So let's get started, The report comes courtesy of 91mobile. As per the report upcoming realme U is going to arrive with the recently launched MediaTek helio P70 processor by helio P70.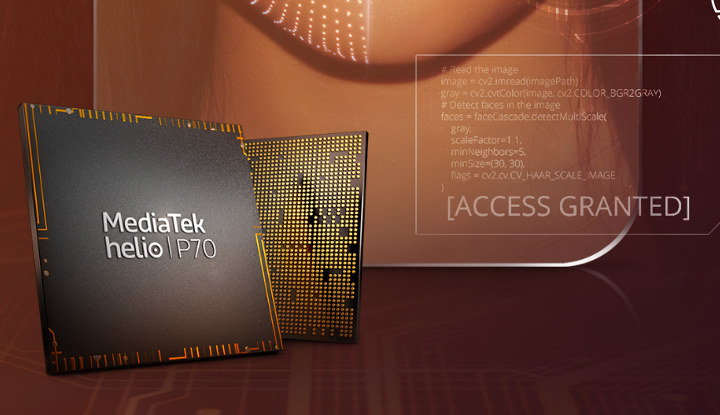 Since it will come with helio P70, we can expect great performance from the device. SEO Madhav Seth has previously announcing Twitter that realme would be the first brand to launch and device with this powerful chipset onboard.
It seems like real me U can, in fact, be the first smartphone to feature or MediaTek helio P70 processor. In the previous month, MediaTek head announced the helio P70 chipset the new Associates faster version chipset of p60. The SOC jas the fastest version SOC P60, the 12 mm chipset include is quad cores of E73 that works at 2.1 gigahertz and 4 core of cortex a53 that clocks at 2 GHz. The mali g72 of the helio P70 clocks had 900 megahertz. In terms of CPU, GPU, and APU layout the Helio P70 chipset resembles helio p60.
However the P70 offers better clocking speed that promises 13% better performance over p60. The further report confirmed it will be a selfie centric handset, making new series a dedicated lineup for such devices.
Also since the Realme Pro features it a dear-drop notch. There is the high chance that upcoming Real me U will follow a similar design. An identified realme phone with model number rmx 1833 has been spotted on geek-bench.
Realme U1 Official Price in India
Realme U1 has two mobile variant. One comes with 3GB ram and 32GB internal storage has priced 11,999 on amazon exclusively. Second comes with 4GB ram and 64GB internal storage has priced 14,499.
Realme U1 Processor Benchmark
The listing on the benchmarking site reveals The Mysterious rmx 1833 features helio p60 chipset. Instead of helio P70 that we are expecting 4GB of Ram and Android 8.1 Oreo out of the box.
It is being real states that It could be real me 3 smartphone company is aiming to launch 2 or 3 smartphones in India by March 2019. Apart from the chipset realme CEO mother said the key expect of realme smartphones previously. According to history, One can expect, it can come with the fast charging device.
Realme U1 Phone comparison with upcoming phones
In the upcoming phones, if you are not aware of proprietary book incredibly of fast charging time, you can check it is found even on my dreams devices like Oppo F9 Pro.
If the real me Nexus smartphone to be released by Oppo sub-brand and it might just be the next smartphone to come with this quick charging feature into the pricing range and away from realme U is expected to arrive with a price link somewhere between 10000 to 15000 segment
Realme has already claimed itself to be a youth focus brand. The meaning of it will likely continue to operate in the Acer brand of 20k segment. It is speculated that the brand will unveiled the smartphone before the end of this month.
The brand has already lost three budget smartphone recently the real me C1 to the real me 2 Pro and the real me see one of the new devices is indeed going to launch as early as this month.
It is likely that Monalisa teaser will begin to come forward soon.
So guys what do you think about this new realme use set it for this new device do in the communist and below.